UNLEASH THE CHAMPION WITHIN
Dermatoglyphics Multiple Intelligence Analysis (DMIA) is a system that combines the scientific study of fingerprints with the study of Multiple Intelligence. Using this revolutionary system helps us identify your inborn talents and help you build them into strengths, so that you can consistently enjoy the rewards.
Click here to Learn More about DMIA
CHILD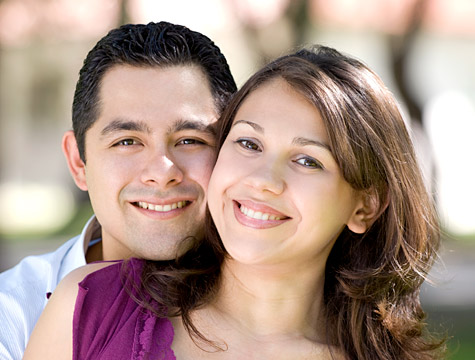 RELATIONSHIP
INDIVIDUAL
CORPORATE
Build confidence

Reveal hidden talents

Improve family relationships

Discover innate strength and weakness

Makes academic and career choices easier

Personalize academic and extra curriculum programs

Enhance learning experience by identify preferred learning styles

Minimize time and financial commitments on unnecessary courses
Benefits of Fingerprints Analysis
Your Greatest Self
Friends, every day in our day to day we always "Expect" something from the other person whom we come across. This other person can be anybody your spouse, your child, your boss, your employee or your friend.
​
We all know what happens when we don't get the desired response from the other person! Either you lose your cool or he loses his cool for you expecting that from him.
​
"Expecting something from the other person is natural", but do we know whether the other person can stand up to your expectations and deliver what you are expecting?​

This is where DMIA analysis can help you to blossom your relationship with your near and loved ones. To know how this analysis is done and how it can help you -
Contact us at :
OR
Call +919619799711
You can also refer your friend and can earn 1000/- CLick here to know how.
You Improve
We Help
Introspection with a difference
​Career Counselling

Divorce counselling​

Marriage Counselling

Relationship counselling

Employee hiring support & planning

Employee training need identification

Learning disability analysis & resolutions

Concentration issues analysis & resolution

Employee motivation & retention planning

Employee growth plan & execution planning

Extra curricular activities planning for children

Children behaviour issues analysis & resolutions

Employee role identification support & planning
Understand the
Using the latest technology and scientific methods, DMIA gives you the most accurate character and talent analysis report by just taking your fingerprint samples. Isn't it AMAZING? Through DMIA, we help you

1. Determine your inborn talents
2. Most suitable Career/Course of study based on your character and ability.
3. Most suitable Working/Studying environment.
4. Best way to communicate between
a. Parents & children
b. Spouses/Life partners
c. Team members
Our dermatoglyphics experts will take you through our quick and simple 3 step DMIA procedure to help you identify your innate strengths and weaknesses, hidden abilities, and natural preferences.
Step 1: Scan your fingerprints
Step 2: Analyze the scanned fingerprints and give you a detailed report
Step 3: Explain the report and answer all your queries
Stop Talking
"I do my thing and you do yours. I am not in this world to live up to your expectations, and you are not in this world to live up to mine. You are you and I am I, and if by chance we find each other, then it is beautiful. If not, it can't be helped."
Does this quote give you ideas on how and what happens in your day to day life? What happens between you and your spouse,child,friends, your boss and your employees.
Do you know that the ability to deliver what you are expecting the other person to deliver is what he should have as an innate?
So now do you know, what are the innate characteristics of your near and dear ones or for that matter yourself? Well to get an honest answer to this question, ask yourself a question "Do I know 10 strengths & 10 weaknesses in me?" and if you struggle to get an answer to this question, then Brain Caliber is the company that you need to contact and get your DMIA analysis done.
We have various packages which would address many important aspects of your life and help you consolidate on your plan for "Time Management & Time Investment".
Brain Caliber is a strengths focused organization founded by Mr. Manoj Ranadive an Electronics Engineer with over 25 years of experience in areas like Customer Service, Business Analysis & Business Process Re-engineering.​
Visionary management of Brain Caliber believes that giving the right exposures and providing appropriate opportunity to every individual is the foundation to the positive & exponential growth of an individual. Read More...
"​Look into the future and you will see worry, Look into the past and you will see regret,​​ Look into YOURSELF and you shall find the purpose of your life."
​
Brain Caliber's vision is to help as many individuals as possible to "Look into themselves" and help position thems on the most appropriate track so that they make the best of this life for themselves and also for the community they belong to.